"Ultimate Glitch Machine" has landed!


It took us long enough, but now the limited edition (200 copies) of CLICKS' album "Glitch Machine" has arrived. You can order "Ultimate Glitch Machine" right here.

If you wonder how CLICKS actually sound, you will find the answer by watching the video for their single "A New Way". Take this, you bastards!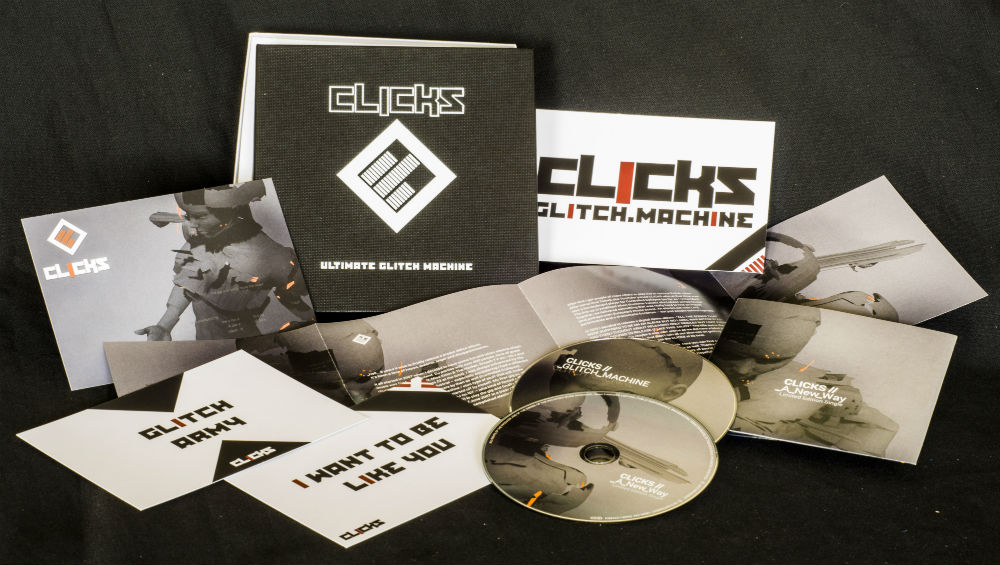 Die "Ultimate Glitch Machine" ist da!


Lang genug hat es gedauert: jetzt ist auch die limitierte Edition (200 Exemplare) von CLICKS' "Glitch Machine" da. Bestellt "Ultimate Glitch Machine" gleich hier.

Wer sich jetzt noch fragt, wie CLICKS überhaupt klingen, findet die Antwort im Video zur Single "A New Way". Nehmt das, ihr Schurken!


MESH announce two albums for 2016

This will be good news for the ever growing MESH-fanbase; The duo will release two albums this year, one live classic album and a full new studio album in the second half of 2016
In October 2015, MESH rightfully earned standing ovation when they played the spectacular "Gothic Meets Classic"-event together with a grand orchestra at Gewandhaus Leipzig, Germany, which also highlighted Covenant and Anne Clark. Dependent will release an album of the concert by mid-2016. Together with a smaller ensemble, MESH have also recorded three additional classic tracks that will give you goosebumps as well. The orchestral guise does not only suit MESH well - it's really extraordinary… as you will hear soon!
Additionally, the Bristol boys are busy in the studio, fleshing out a new studio album with the tentative title "Looking Skyward". They are even aiming to top their previous burner "Automation Baby". We predict this year to be great for MESH-fans!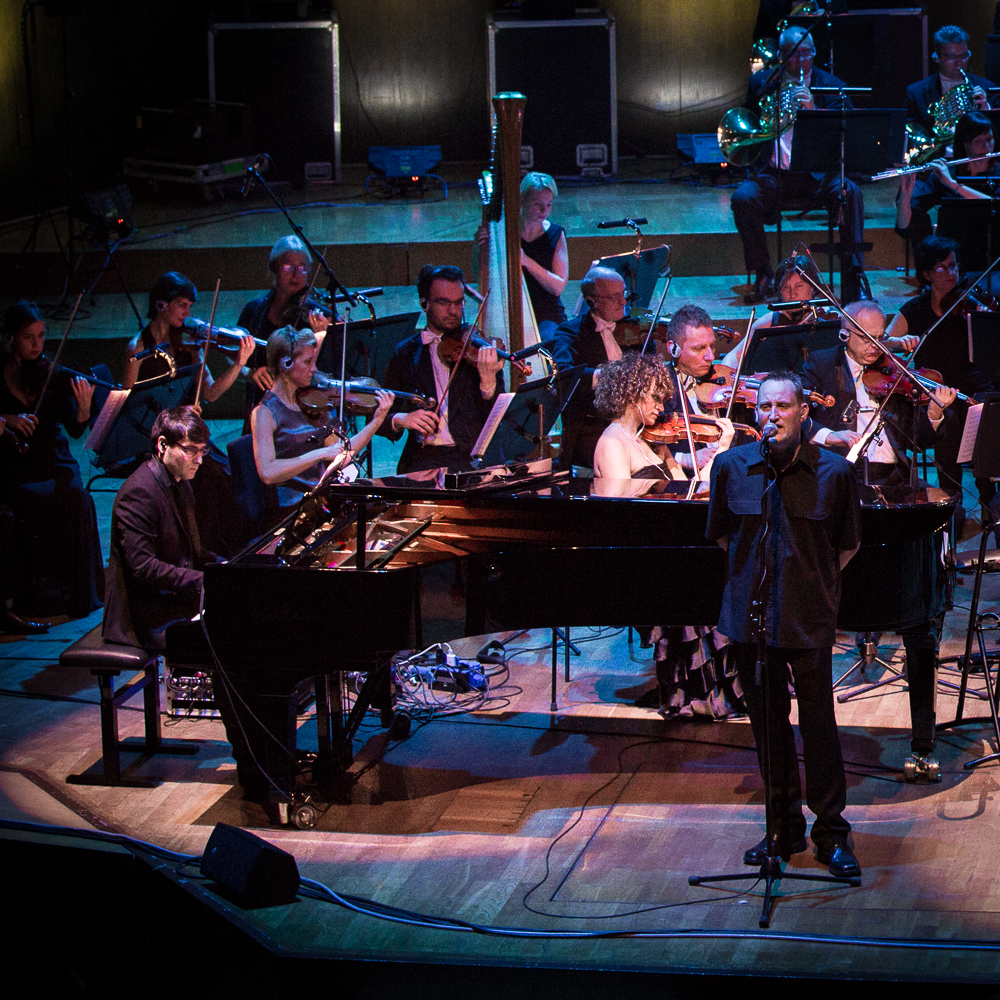 MESH kündigen für 2016 zwei Alben an!


Das sind gute Nachrichten für die beständig wachsende MESH-Fanbase: Das Duo wird dieses Jahr zwei Alben veröffentlichen, einerseits kündigen sie ein Live-Classic-Album an, andererseits ist die Band bereits dabei, ihr neues Studioalbum fertigzustellen.
Zu Recht gab es im Oktober 2015 stehende Ovationen für MESH, als sie, von einem vollen Orchester begleitet, zusammen mit Covenant und Anne Clark zum "Gothic meets Classic"-Spektakel im Leipziger Gewandhaus baten. Dependent wird den Auftritt noch im Sommer als Album veröffentlichen. Ferner haben MESH in kleinerer Besetzung drei nicht weniger Gänsehaut erzeugende Klassik-Tracks im Studio eingespielt. MESH im orchestralen Gewand funktionieren nicht nur gut, sondern hervorragend … wie ihr bald hören werdet!
Momentan schrauben die Jungs aus Bristol im Studio an einem neuen Longplayer mit dem Arbeitstitel "Looking Skyward", der den letzten Kracher "Automation Baby" angeblich übertreffen wird. Das wird ein gutes Jahr für MESH-Fans!


THE BIRTHDAY MASSACRE: collector's edition of "Pins & Needles"
A still too little-known highlight within the Dependent catalogue is THE BIRTHDAY MASSACRE's 2010 album "Pins & Needles". As one of the finest works from this Canadian cult quintet with a fondness for violet covers and fantastic artworks, it will now be graced with a vinyl edition … and since on that score, we never do half-baked things, it will be released in a limited edition (500 copies) on 180g wax with lush high-gloss gatefold cover and a poster. You can order it here.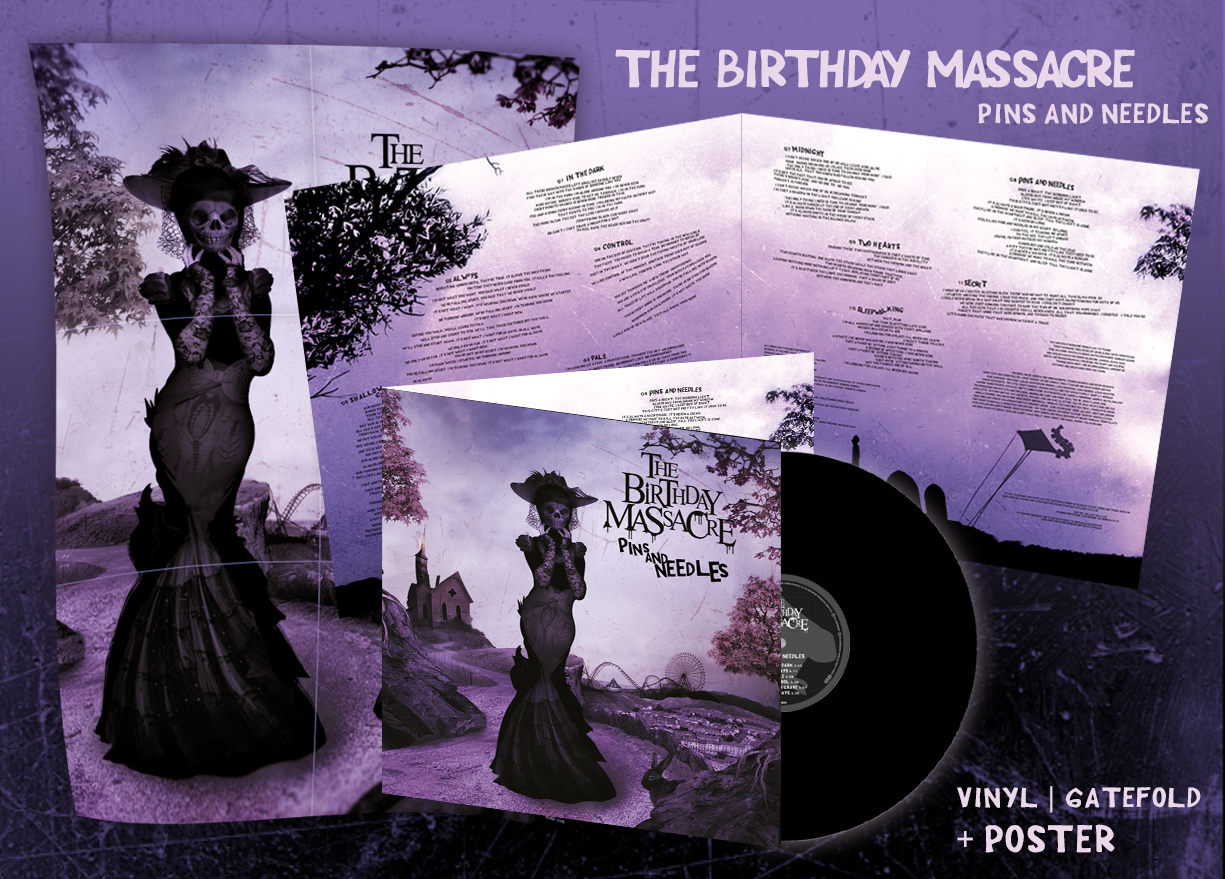 THE BIRTHDAY MASSACRE: Sammleredition von "Pins & Needles"

Ein Hit im Dependent-Katalog, den zu wenige kennen, ist THE BIRTHDAY MASSACREs Album "Pins & Needles" von 2010. Die Scheibe zählt zu den stärksten des kanadischen Kult-Quintetts mit dem Faible für violette Cover und fantastische Artworks, was nun mit einer Vinyl-Auflage gewürdigt wird… und da wir diesbezüglich keine halben Sachen machen, erscheint sie als auf 500 Einheiten limitierte 180g-LP mit edlem Hochglanz-Klappcover und Poster. Bestellen könnt ihr hier.


Bandcamp pages now online

If you want an expansive view on the Dependent catalogue, you can now surf to our official Bandcamp page. Many albums are already available for free streaming and digital purchase, many more will follow soon.
Please click here for Dependent's Bandcamp page.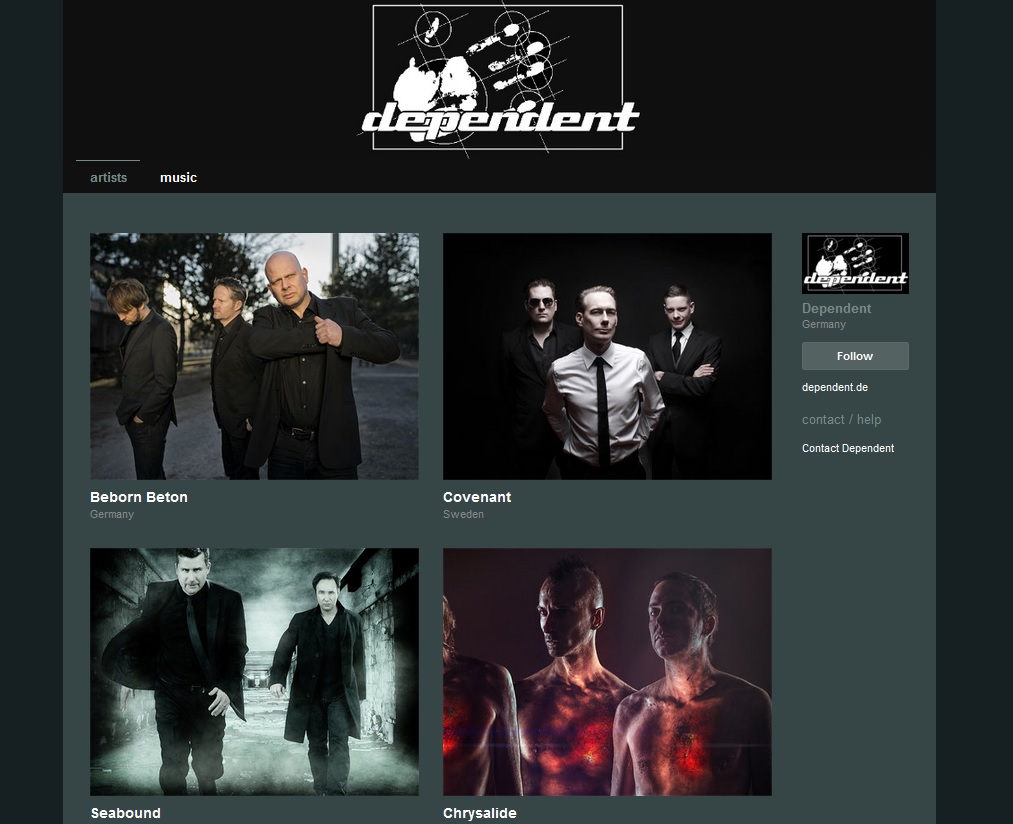 Bandcamp-Seiten jetzt online

Wer sich einen umfassenden Überblick über den Dependent-Katalog verschaffen möchten, kann dies von nun an auf unserer offiziellen Bandcamp-Seite tun. Dort stehen einige Alben bereits als Gratis-Streams und zum digitalen Kauf bereit und viele weitere werden folgen.
Zur Dependent Bandcamp Seite bitte hier klicken.