Suicide Commando: COMPENDIUM box and "Bind, Torture, Kill" vinyl available for pre-order

On May 13th Dependent will not only release "Bind, Torture, Kill" on vinyl, we will also release COMPENDIUM, a limited deluxe box set by Electronic/Industrial legends Suicide Commando including all Dependent releases of the band. Collected on 9 CDs and 1 DVD for a special price.
The box contains a CD-sized book collecting all booklet content of the releases and the discs come in cardboard sleeves.

Please click here for info and purchase.


Suicide Commando: COMPENDIUM Box und "Bind, Torture, Kill" Vinyl jetzt vorbestellbar



Am 13. Mai veröffentlichen Dependent nicht nur "Bind, Torture, Kill" auf Vinyl, am selben Tag erscheint mit COMPENDIUM auch ein limitiertes Deluxe-Boxset der Electro-Industrial Legende Suicide Commando, das alle Dependent-Veröffentlichungen der Band enthält. Insgesamt sind es 9 CDs und eine DVD zu einem speziellen Sonderpreis.
Die Box enthält außerdem ein Buch in CD-Größe, welches den gesammelten Inhalt der ursprünglichen CD-Booklets vereint; die CDs kommen in stabilen Papphüllen.

Klickt hier für weitere Infos und Bestellung.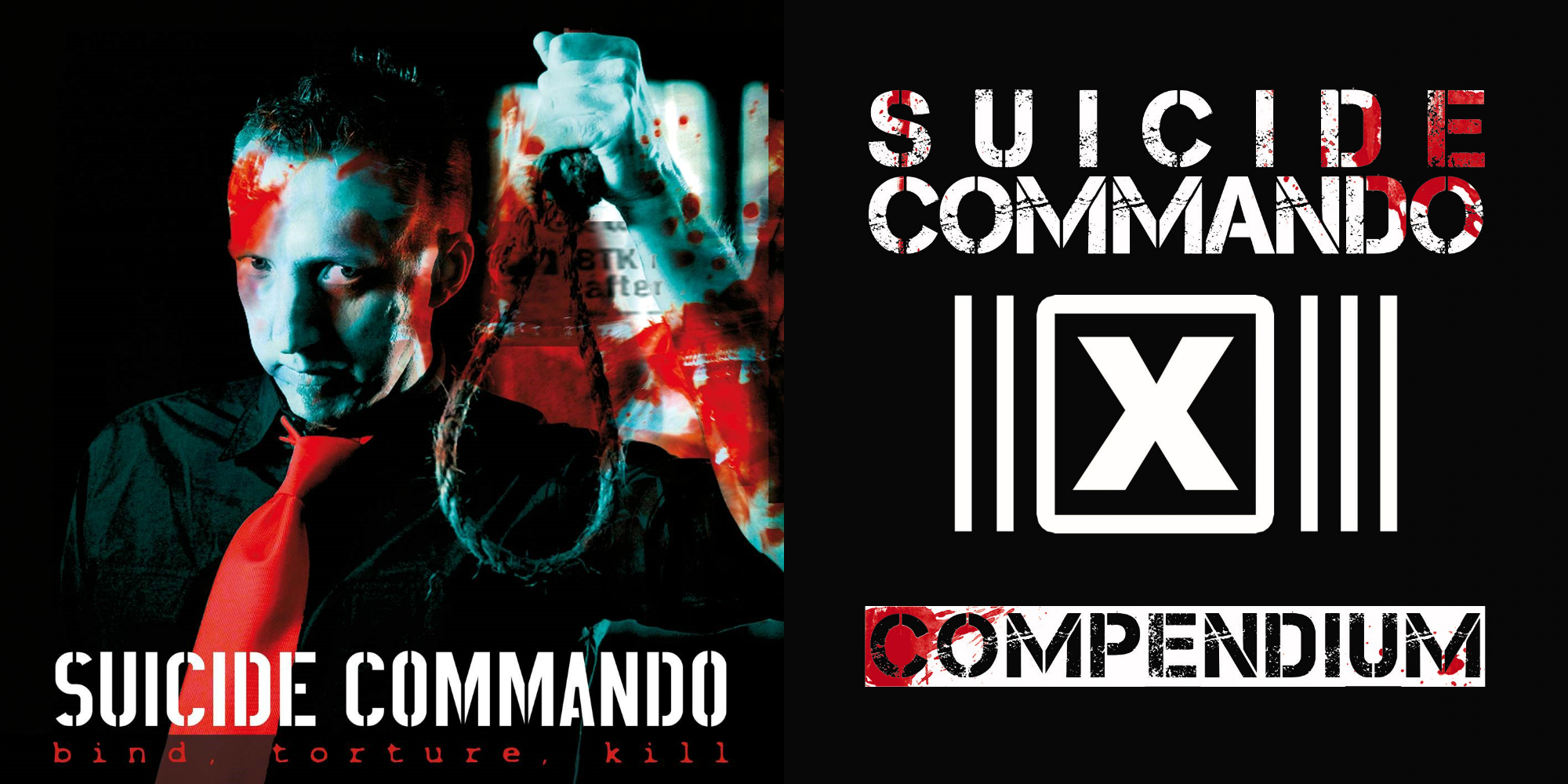 MESH "Looking Skyward"-campaign is starting to shape up: single and tour dates announced

2016 will be a very eventful year for MESH and their fans because the Bristol four are about to enter the final lap of their studio works for the upcoming campaign. Rich Silverthorn and Mark Hockings have managed again to put a really strong album together accompanied by producer Olaf Wollschläger who also controlled the mixing desk for the last successful Mesh Album "Automation Baby". And although it was not an easy task to pick a favorite from an array of strong tracks we have got a single to announce: The upbeat and noisy "Kill Your Darlings" will impact dancefloors in the first half of this year: to be released in June.
MESH-Kampagne "Looking Skyward" wirft ihre Schatten voraus: Single und Tourdaten verfügbar

Dies wird ein sehr ereignisreiches Jahr für MESH-Fans, denn die vier Jungs aus Bristol sind gerade dabei die Studioarbeiten zum im Sommer erscheinenden Album "Looking Skyward" auf die Zielgerade zu bringen. Zusammen mit dem Produzenten Olaf Wollschläger haben Rich Silverthorn und Mark Hockings in den Kerpener Railroad Tracks Studios gewerkelt, und das Ergebnis kann sich mehr als sehen lassen. Und auch wenn es nicht einfach war, aus dem Wust an wirklich guten Tracks einen Favoriten herauszusuchen, besteht nunmehr Einigkeit, dass noch in der ersten Jahreshälfte die Single "Kill Your Darlings" die Tanzflächen erschüttern kann.

The Birthday Massacre: Pins And Needles Vinyl reissue is here!

…and it is shipping today: 500 copies limited Edition, 180 gram vinyl reissue plus nice poster. We really LOVE this album artwork. Now it finally gets the sleeve size it deserves.

For info and purchase please click here.


The Birthday Massacre: Pins And Needles Vinyl endlich lieferbar!

...und bereits in der Auslieferung: Auf 500 Stück limitiertes 180 Gramm Vinyl mit schönem Poster. Wir LIEBEN dieses Artwork! Jetzt bekommt es endlich die ihm gebührende Größe!

Für Infos und Bestellung bitte hier klicken.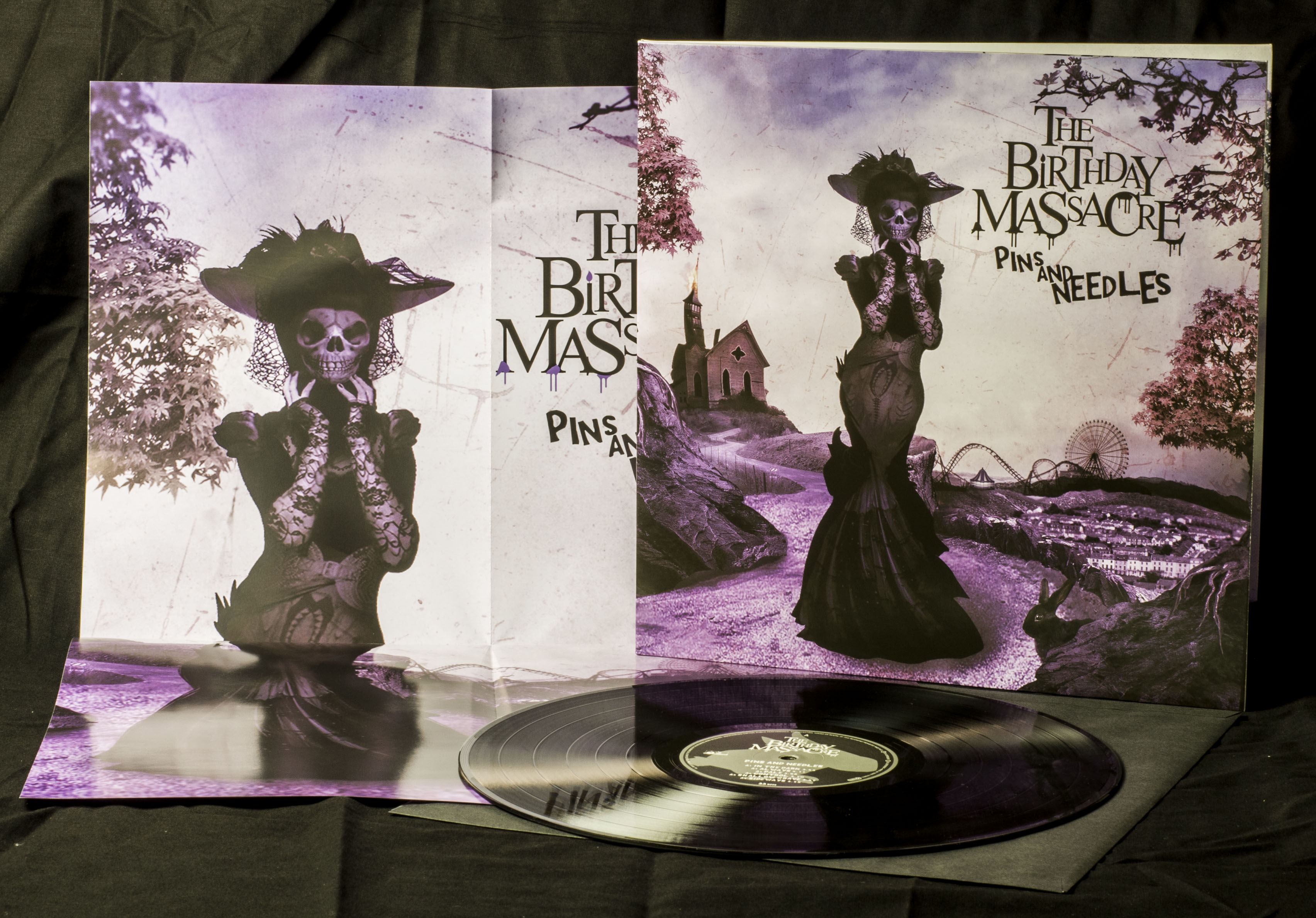 Liquid Newt – Walk With Scars: Collaboration between Seabound And Dependent

Finally there is a new lifesign from Seabound singer Frank Spinath. While the band is still busy putting together their audio legacy boxset called "Everything", Spinath has teamed up with Didier Salvatore of the Belgian electronic outfit Diskonnekted, who also co-composed the amazing sleeper hit "Yesteryears". Both, Salvatore and Spinath have now collaborated for quite some time, and have recently come up with "Walk With Scars", a first single and a very nice first proof of the good synergies these two can create together: Danceability, good songwriting and a really neat hookline unite in a strong debut track that we will certainly present a snippet of shortly. Stay tuned for more announcements!

You can already pre-order the CD here.


Liquid Newt- Walk With Scars: Kollaboration zwischen Diskonnekted und Seabound
Nach einer kleinen Stilleperiode gibt es endlich ein Lebenszeichen vom Seabound-Sänger und Psychologieprofessor Frank M. Spinath. Liquid Newt ist ein neues Seitenprojekt des charismatischen Sängers zusammen mit Keyboarder Didier Salvatore, der wiederum seine musikalische Heimat beim belgischen Electroprojekt Diskonnekted hat, und unter anderem dort den Sleeperhit "Yesteryears" mitkomponierte. Die beiden haben bereits seit einiger Zeit die musikalischen Köpfe zusammengesteckt und herausgekommen ist mit "Walk With Scars" eine erste Single. Eine starke Visitenkarte, in der Clubtauglichkeit, eine eingängige Melodie und tolles Songwriting zusammenfallen, und sich zu einem starken Debüt-Track vereinen, der bald in einer gleichnamigen EP unter Dependent veröffentlicht wird. Wir werden sicherlich in Kürze was zu hören haben, wenn das Ding komplett im Kasten ist.
Die CD kann bereits hier vorbestellt werden.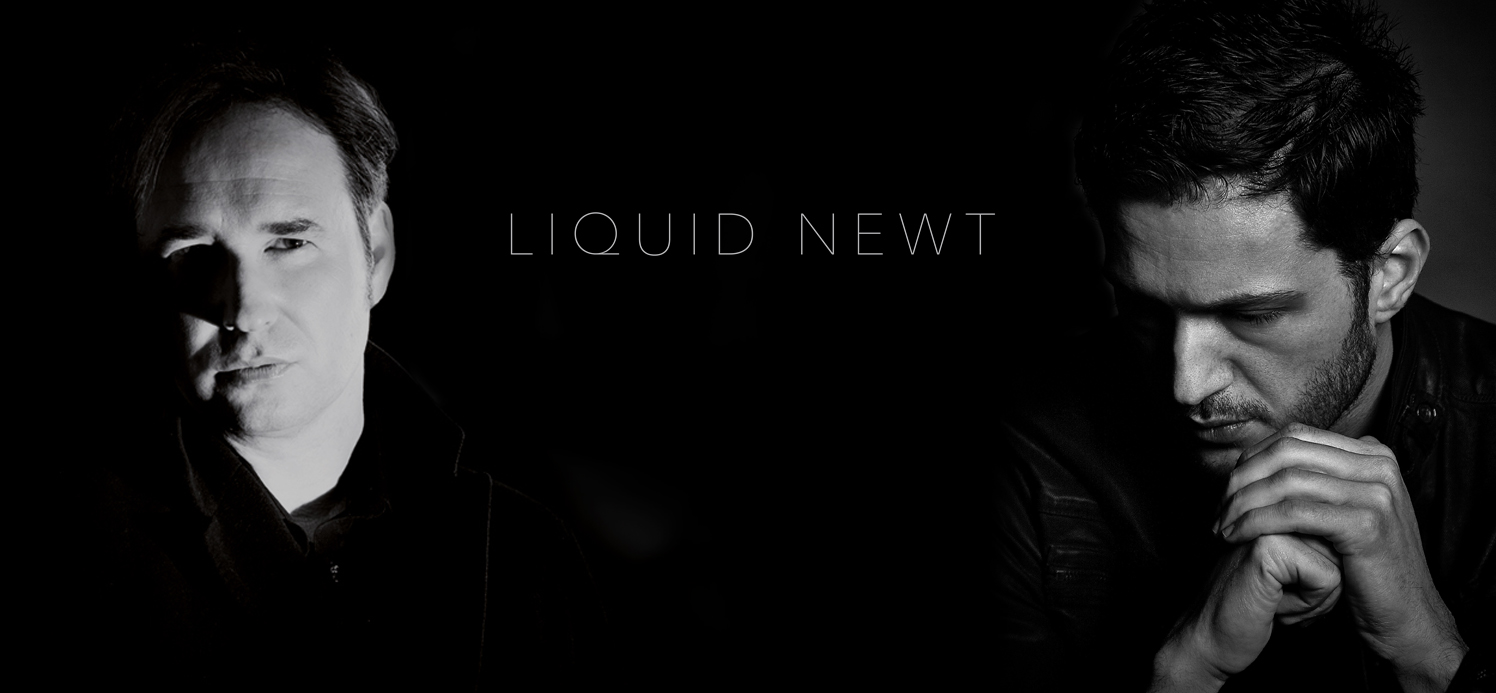 Pride And Fall: Present new tracks at Wave Gotik Treffen 2016

For the first time in a long period our favorite Norwegians Pride And Fall will be back on stage in Germany: They will participate at the Wave Gotik Treffen 2016 in Leipzig, and play a decent show at Kolrabizirkus in Leipzig. Even more interesting for fans: They will present new material from their upcoming album "Red For The Dead, Black For The Mourning" live on that occasion. We will see you there!


Pride And Fall: Präsentieren neue Songs auf dem Wave Gotik Treffen 2016



Zum ersten Mal nach langer Zeit werden unsere Lieblings-Norweger von Pride And Fall wieder eine Bühne in Deutschland betreten. Die Band wird ein schickes Konzert im Kohlrabizirkus in Leipzig auf dem Wave Gotik Treffen 2016 geben. Für Fans noch erfreulicher: Pride And Fall werden dort neues Material ihres nächsten Albums ""Red For The Dead, Black For The Mourning" präsentieren. Wir sehen Euch in Leipzig!